【50% OFF TODAY】Pocket Portable LED Projector
A Mini Device For Big Movie Nights
Watch your favorite movies/shows anytime, anywhere! The AIGRAPHY™ HD Mini Projector's innovative system connects easily to all of your devices and is small enough to fit perfectly in your pocket.
BUILD YOUR OWN THEATER ANYWHERE
The AIGRAPHY™ HD Mini Projector is a complete and portable home entertainment system with built-in speakers and an upgraded LED technology that displays clear and sharp images and puts less stress on the eyes than a standard backlight screen. Its compact form factor allows you to carry it everywhere you go!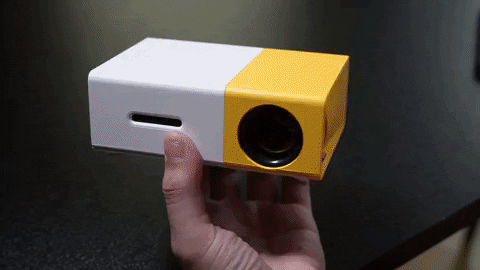 • LEVEL UP FAMILY MOVIE NIGHTS
• WATCH IN THE COMFORT OF YOUR OWN BED
• OUTDOOR CAMPING TRIPS
• KEEP KIDS ENTERTAINED
• PERFECT FOR TRAVEL
BUILD YOUR PERSONAL THEATER ANYWHERE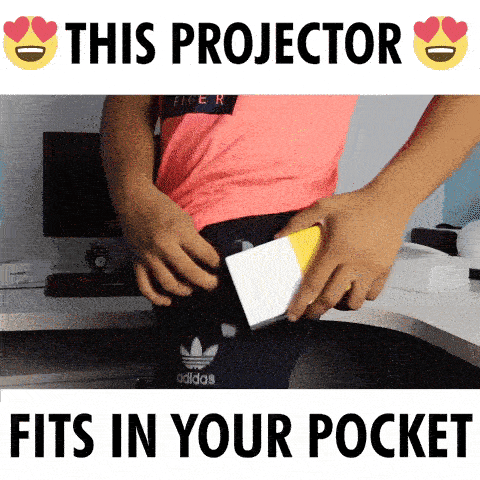 YOUR PERSONAL MOVIE THEATER EXPERIENCE
Turn any surface, even outdoors, into a massive home theater up to 220 inches diagonally! Life-like projection size for you to enjoy movies, tv shows, sports, even video games!
Small projector for big things!
YOUR NETFLIX & MOVIE NIGHTS TO A WHOLE NEW EXPERIENCE!
Complete home entertainment system connects to all your devices such as phones and laptops yet compact enough to fit perfectly in your bag. It never felt so easy and fun to watch your favorite films from anywhere at any time!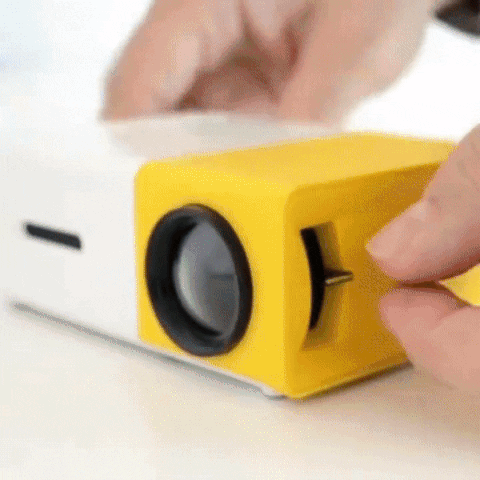 You can take it everywhere you go – sleek design, compact-sized, this item will be your travel buddy aka «anti-bored-system» on every journey. You need to have it!
SHARE MOVIES, VIDEOS, AND EVEN PRESENTATIONS ON THE GO! 
Without annoying problems like video jitters, color problems, or lamp replacements that older non-portable projectors have.
Ideal for watching Netflix/movies, and playing games at home or even on an outdoor camping trip! The portable projector can even be powered from just your power bank!
IT'S LIKE HAVING YOUR PORTABLE TV! (up to 60 inches)

Finally, a tiny portable projector that can turn your living room or any surface into a full-blown home theatre with crystal clear images up to 60 inches! Ideal for movies & games!
SYNC SEEMINGLESSLY WITH ALL YOUR DEVICES!
BRIGHT & VIBRANT
At 400-600 lumens, you get lush accurate colors for all your movies.
TRUE THEATER EXPERIENCE
Thanks to HD projector lens you get a maximum wall display of 20-80 inches with perfect 4:3 ratio.
AUDIO FREEDOM
Enjoy options from internal audio to easily connecting external sound bars and speakers
KIND TO THE EYES
Engineered to put less stress on the eyes. So binge all you want!
Enjoy movies straight from your smartphones, computers, or tablets! 
Compatible With All Devices
Enhance your entertainment experience with HD Mini Projector for movies, TV, gaming, and music. 
Perfect for movie night!
A tiny, portable projector that can turn your living room or any surface into a full-blown home theatre with images up to 220 inches diagonally!
AMAZE YOUR FRIENDS, FAMILY, AND COLLEAGUES!
A PERSONAL MOVIE THEATER EXPERIENCE - WITHOUT THE COSTS $$
Forget crowding around your tiny laptop screen or TV!
Connect with iPhones, Androids, laptops, USB drives, DVD players, Amazon Fire TV Sticks, and Xbox/PS4 with an HDMI adapter!
FEATURES
 Bright and Vibrant images: 600 Lumens, accurate colors and rich contrast with deep blacks and bright whites, even in rooms that aren't totally black.
 Compact & Portable : 5 x 3.4 x 1.8 inches and 6oz (12.7 x 8.6 x 4.6 cm and 170g 
 Projection Distance : 0.8 - 2 m (for best performance)
 NeverDieLamp: 30,000 hours of lamp life
 Built-in-Speaker also features a special port to use your own external speaker (Does not support Dolby Audio)
 Works with any device : HDMI, USB, AV cord, 3.5mm jack, Micro SD and TF card connections.
 Outdoor use : can be powered from just a powerbank. Perfect for camping, business meeting and travels
 Harmless LED light : The American Bridgelux LED light is harmless for the eye and has a a very small power consumption.
Feel free to leave us a review for a chance to get featured!
⭐️⭐️⭐️⭐️⭐️ -  Love this mini projector!
"Bought this projector for an outdoor movie screening event in my backyard. I couldn't have been more pleased with the picture quality, brightness and the sound (although I did decide to hook up my in-home surround sound system/blu ray player to it, which was super easy).
I've since connected my Ruko stick with an HDMI cable and streamed Netflix through the projector, attached my JBL Bluetooth speaker with an AUX cable, and even used the HDMI to connect my MacBook so we could watch old home movies and flip through photos through the projector. Love this mini projector!"
- Jeff Bogle (San Diego, CA)
YOUR PACKAGE INCLUDES:
 • HD Mini Projector
• Power Adaptor
• 3.5mm to RCA AV Cable (HDMI cable not included)
• Remote Control
• User Manual
Comes in : US/JP, AUS/NZ, Europe and UK plug type. 
Please choose the right plug for your region when ordering.
FAQ:
Can I connect this to my phone?
- Yes!
- Lightning to HDMI adapter cable or an HDMI WiFi display adapter is needed if connecting to an iPhone or an iPad
- MHL cable is needed if you want to connect to your 
Android

 
device. (Your device should support MHL function.)
What is the best settings to use?
- Recommended best performance using at night or in a dark environment.
- Change the screen resolution to 800*600 pixels when connecting to a laptop or a PC for best performance.
How come I don't hear anything from my projector?
- Our mini projector doesn't support Dolby Audio, so if your video has built-in Dolby audio, there won't be any sound from it. Video formats must be changed in order for sound to work on videos with Dolby audio!
Returns:
You changed your mind? No worries! 
You have up to 30 days from the moment you receive your product to send it back or ask for a refund! T&C apply. 
Do not hesitate to contact our support for more information contact us Aigraphy27@gmail.com 
 Shipping:
Your order will be shipped within 24/48 hours after your payment. Due to high demand, our products generally take from 9 to 21 working days to be delivered.  
Our Guarantee
Not satisfied with your order? No worries! Let us know within 30 days after receiving your order and we will give you a stress-free refund. 
If you have further questions about the product or our service, please do not hesitate to contact us, we like to help you. Usually you will receive an answer within 24 hours!
50% OFF - Limited Inventory!