spinetherapy-™-chiropractic-multi 3 level-back-stretcher
Increase circulation, relax, and reduce stress
Sitting in front of his computer or phone limiting physical activity can cause an imbalance of the spine and a change in posture
Imagine your life with less pain, very good posture. Now Imagine you can achieve that with only 5 to 10 minutes of work every day!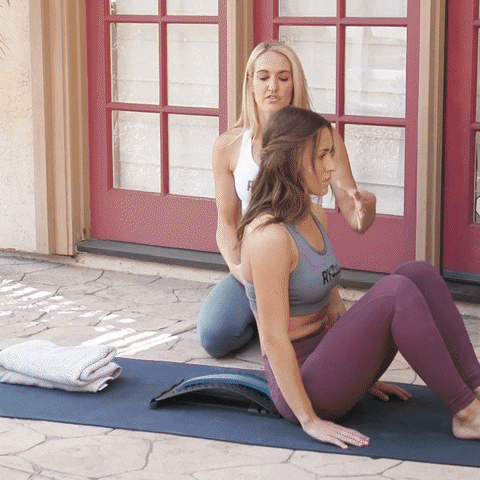 Acupressure Back Stretcher is guaranteed to enhance your posture and help to eliminate back pain.
How Does it work?
Our Back stretchers are designed to sync with your spine?s natural curvature and be comfortable enough for you to relax and stretch passively.
The unique quality of this back stretcher is in its 3-level gear adjustment for different ranges in stretching your back. The higher the back stretcher lifts, the stronger stretch you will get. You can adjust the device at a most comfortable level for greater reach and effective pain relief. It can also be placed on a chair to help correct your sitting posture, or a car seat to serve as lumbar support for a car that helps reduce tiredness, especially for long time road drive.
Try to stay on it for 5 minutes twice a day for best results.
PERFECT FOR THE HOME AND OFFICE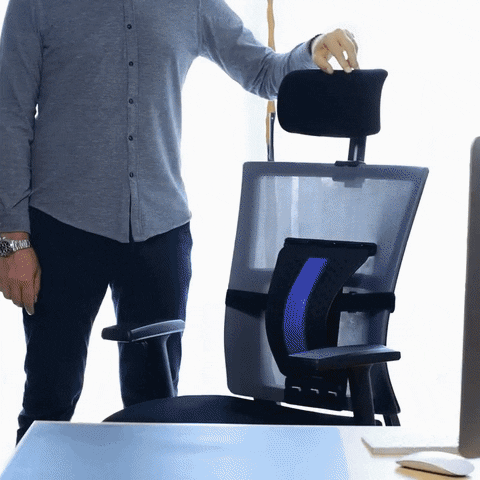 Daily activities, sitting all day, extended computer usage, or physical activities can lead to spine and posture imbalances.Say goodbye to sciatica pain and poor posture, and discovery the ultimate back pain relief tool.
STURDY MATERIAL-The lower back stretcher is made of environmentally friendly ABS and NBR materials to provide a harmless and safe experience when supporting the back. This is a sturdy back stretcher that maximizes your backstretch.
EFFECTIVE ACUPRESSURE MASSAGE- The back massage stretcher arch has 88 plastic pins that bring acupuncture effect by deeply pressing the specific acupoints. It helps activate the natural healing response and improve the blood circulation to give you complete relief for back pain, spinal pain, muscle pain, or sciatica pain relief.
Main Features
✅

 

RELIEVE BACK PAIN + ACUPUNCTURE RELAXATION IN ONE
✅ CHIROPRACTOR RECOMMENDED
✅ RELIEVE BACK PAIN
✅ RESTORE NATURAL CURVATURE
✅ HIGH-QUALITY & DURABLE
✅ MULTI-PURPOSE FIRST 
NEW UPGRADED MODEL
MULTI-PURPOSE- The lumbar alignment stretcher can be used whenever you are lying or sitting. The back alignment device can be placed on a chair to help correct your sitting posture, or in a car seat to serve as lumbar support to help reduce tiredness, especially for a long road trip. This can be a gift for the loved ones you care about. load-bearing limit: 300lb
How do you use it?
ONLY BRAND WITH MADE IN INDIA TAG GET THEM NOW AT 50% OFF + FREE SHIPPING! GET 10% SPECIAL DISCOUNT ON PREPAID PAYMENT BY USING "PREPAID10'' 
Cash On Delivery temporarily not available due to Covid-19
UPDATE: (Due to the high increase in social media, our supply is going to run out very soon. Get yours while supplies last!)
FAQ
QUESTION: Does it help with lower back pain?
ANSWER: Absolutely! This stretcher will relax the muscles of your back while applying a massage that will greatly ease your back pain.
 QUESTION:  Is it suitable for my height and weight?
ANSWER: Yes! As long as you can be able to have your back on the device? you can use it. it is a "one size fits all", meaning it will serve its full purpose regardless of your height or weight. It is made of highly durable plastic that can support up to 250 pounds!
 QUESTION: How often & long do I use this for the best results
ANSWER: You will only need to use this 5 to 10 minutes every day. If you want, you could use it twice a day for even better results.
 QUESTION:   Does this work for cracking your spine? I'm looking for a solution that works better than my foam roller.
ANSWER:  It is likely that this product work for you. However, we would suggest checking in with your doctor before use.
 QUESTION:   What is this made of?
ANSWER:  very durable plastic. 
 QUESTION:   How do I return or exchange an item? 
ANSWER:  Our return policy lasts 3 days beginning only when our package is delivered to your address its refund as well as exchange of new product.
 QUESTION:  What type of payments do you accept?
ANSWER:  We accept all payments by Visa, Mastercard, UPI, and Net banking As well as Cash on delivery (COD)